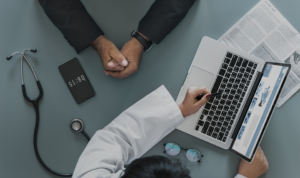 Health care plans and options are pretty complicated these days, and the selection for seniors is no exception.  How do you decipher which plan will meet your needs, and what is most appropriate in your circumstances?  Here is a summary of the key points regarding Medicare, Medigap, and Medicare Advantage to help you determine your best options.
What are the different parts of Medicare?
Medicare has four parts, designated by letters A through D.  Basically, different types of services are covered by each of the four parts.  They are as follows:
Parts A and B together are also termed Original Medicare.  For Part C, you can choose between either Medigap or Medicare Advantage plans.  You can use a Medicare plan search tool to find out about specific choices available in your location.
Medigap versus Medicare Advantage
Choosing between Medigap and Medicare Advantage is a conundrum for many people. Since they can't be used at the same time, you'll have to do some research to determine which option is best for you. As Forbes explains, Medicare Advantage offers all the same benefits as Original Medicare, plus plans offer coverage for other things.  This might include health-related things like hearing tests, dental care, vision care, prescription drugs, and even gym memberships.  Medigap, also sometimes referred to as Medicare Supplement Insurance, is used alongside Original Medicare.  It helps with some of the out-of-pocket expenses that Original Medicare doesn't cover, such as copays and deductibles.
When is the enrollment period?
There are several dates surrounding Medicare, and the various enrollment dates can be confusing.  As 2 News notes, things became somewhat simpler this year with a new Open Enrollment Period.  From January 1st through March 31st, those already enrolled in Medicare can make changes to their coverage.  The Open Enrollment Period is not the same as the Annual Election Period.  The Annual Election Period is the time during which you can switch to Medicare Advantage from Original Medicare, make changes in your Medicare Advantage coverage, and make changes to, or add, Part D coverage.  The Annual Election Period runs from October 15th through December 7th every year, and there is no penalty for making changes during this time.
Your milestone birthday
Many of us think of our 50th birthday as "the big one," but when it comes to Medicare, your 65th is the milestone to bear in mind.  That year, your initial enrollment period begins three months prior to the month in which you were born, and then continues for three months after your birth month.  All in all, there are seven months when you can enroll without being late.  You will not be notified when it's time to enroll in Medicare, so it's important to remember this period.  Also, be forewarned, if you miss your initial enrollment period you will pay hefty penalties when you do enroll.  There are some exceptions, however.  If you are still working and have health care coverage through your employer, you might want to put off enrolling.  You will need to examine your coverage and options carefully to decide what's right for you.
The various health care options for seniors can be pretty confusing.  The key is to watch your dates, weigh your personal circumstances, and sift through your options carefully.  With a little research, you can find the right choices for your situation and ensure your needs are met.