Majority of High School Seniors Don't View Marijuana as Harmful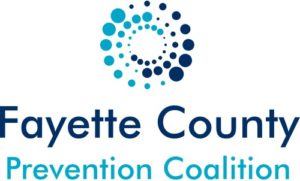 71 percent of high school seniors don't view regular marijuana use as harmful, according to the 2017 Monitoring the Future Survey, an annual survey of eighth, 10th, and 12th-graders by the National Institute on Drug Abuse (NIDA) and the University of Michigan.
General Arthur T. Dean, the Chairman and CEO of Community Anti-Drug Coalitions of America (CADCA) stated, "Whether youth perceive a drug to be harmful is a key indicator of future use so CADCA is extremely concerned that fewer teens view regular marijuana use as harmful. Not only are attitudes softening, but marijuana use is continuing to increase among our young people. These findings should concern parents, educators or anyone who cares about the ability of youth to succeed and thrive in our society. I would ask parents out there if they are comfortable with their kids using marijuana, which research shows lowers IQ and is addictive, especially in young people.  I have a feeling if more people understood what's at stake, they would stand up on this issue."
"This is not just an issue of increased daily use," said NIDA Director Nora D. Volkow, M.D. "It is important to remember that over the past two decades, levels of THC – the main psychoactive ingredient in marijuana – have gone up a great deal, from 3.75 percent in 1995 to an average of 15 percent in today's marijuana cigarettes. Daily use today can have stronger effects on a developing teen brain than it did 10 or 20 years ago."
The lessened perception of risk is also notable on the local level.  85% of local 6, 8, and 10th graders surveyed in February 2017 perceived "no risk or slight risk" in smoking marijuana on a regular basis.  Since this data became available, the Prevention Coalition has stepped up efforts to educate on the harms associated with marijuana use to increase perception or risk with the goal of decreasing overall use rates.  The good news is, 95% of students surveyed had not used marijuana in the past thirty days. "The medical marijuana movement has had a great deal of impact on youth perceptions.  Couple the media messaging with increased access in Ohio, the coalition must act now to keep rates down. Medical legalization is happening now, so we must act now to set our communities up to reduce youth access and educate them on the potential harm of marijuana.  We tell parents not to use scare tactics.  Focus on the facts!"
For more information visit our website at www.cacfayettecounty.org/fcpc.