The Community Action Commission of Fayette County is hiring 2 Peer Recovery Specialists. The applicant must already be certified and produce proof of certification at the interview. Interested applicants should send their resume to Shane Anderson at sanderson@cacfayettecounty.org. The position description is as follows: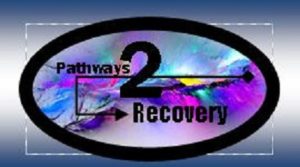 Job title: Peer Recovery Specialist
Summary:   The Peer Specialist (PS) is an active member of the Pathways to Recovery team and provides peer support and outreach services to clients with Opioid Use Disorder (OUD).
Essential Duties and Responsibilities include the following: the Peer Specialist will function as a role model to peers; exhibiting competency in personal recovery and use of coping skills; serve as a consumer advocate, providing consumer information and peer support for clients in outpatient and inpatient settings. The PS performs a wide range of tasks to assist peers of all ages in regaining independence within the community and mastery over their own recovery process. Recovery resources such as booklets, tapes, pamphlets and other written materials will be utilized by the Peer Specialist in the provision of services to connect individuals with OUD with the appropriate treatment program, based upon client choice.   The Peer Recovery Specialist will work closely with law enforcement, hospital, treatment, primary care, and emergency service personnel to identify individuals with OUD. Meeting individuals where they are at, the Peer Recovery Specialist will educate individuals with OUD on available options, help coordinate their care, and answer questions. They will also work to ensure individuals and their families are connected to peer support resources in the community and connected to mainstream benefits. Treatment retention is a goal of the program.
Qualifications: The Peer Recovery Specialist must have lived experience with recovery from addiction to drugs or alcohol. Knowledge of the Recovery process and the ability to facilitate recovery using established standardized mental health processes. Knowledge and skill to teach and engage in basic problem solving strategies to support individual clients in self-directed recovery. Knowledge of the signs and symptoms of OUD and the ability to assist the client to address symptoms using strategies such as positive self-talk. Knowledge and skill sufficient to use community resources necessary for independent living and ability to teach those skills to other. The PS may accompany clients to community resources to assist them in accessing these resources. Knowledge of how to establish and sustain self-help (mutual support) and educational groups by soliciting input from the mental health consumers on their strengths and interests. Must have a valid driver's license as some driving and/or transportation may be required to take clients to medical appointments, job sites, social activities and other community resources.
Individuals must have a Peer Recovery Certification.
Supervisory Requirements: This position has no supervisory duties and reports to the Project Director.
Travel: Travel to workshops, conferences, client related activities, and meetings required. May involve overnight, out of town, and out of state travel.
Salary Range/Hours: $15-$16/hour; Full time; Hours Vary.